Episodes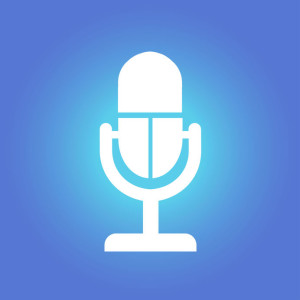 Friday May 15, 2020
Friday May 15, 2020
EPISODE #7: "Co-Creating with Color"
In this illuminating podcast, color therapist and host Eleyne-Mari Sharp invites you to explore the healing gifts of the rainbow rays: Red, Orange, Yellow, Green, Blue, Indigo, and Violet. Includes a Rainbow Crystal Grounding Meditation, Blue Sky Color Breathing, and a colorful tip on how you can become a rainbow blessing in someone else's cloud!
Have you ever tried looking at Life through rose-colored glasses? In this episode, you'll learn how to accentuate the positive, even when it appears that Life is just one dark cloud after another!  Eleyne-Mari will also talk about the two colors everyone needs to get through this pandemic, and she'll introduce a new segment called Rainbow Makers. 
Today's guest is Marie Lukasik Wallace, the Project Founder and Director at The Love and Romance Project and the CEO of Marie's Gold at www.mariesgold.com. She is also a poet and writing workshop facilitator, a retired elementary school teacher, and the author of The Romance Cookbook and Free to be Me: Creative Adventures for the Soul. 
RESOURCES:
"Mad About Hue: A Memoir in Living Color" by Eleyne-Mari Sharp
MEDICAL DISCLAIMER:
The information presented on this podcast and website are for informational purposes only. It is not intended to replace professional medical care, nor to prescribe, treat or diagnose any disease, illness, injury or condition. Any reliance on this information is done at your own risk.
Eleyne-Mari Sharp is a Color Luminary, certified color therapist, and the director of Aura House School of Color and Light. She is the founder of Color Healing Radio, Color Therapy Month, and the author of "Mad About Hue: A Memoir in Living Color." www.colortherapyschool.com